Music by Giovanni Legrenzi: a reconstruction of a Christmas mass in 1685. Contains first world recordings.
♦
Live Christmas concert in San Marco, Venice, 17 december 2019. curated by Gran Teatro la Fenice. 
Alena Dantcheva (soprano), Natasha Schnur (soprano), Andrea Gavagnin (alto), Ophelia Klumpp (mezzo-soprano), Jakob Pilgram (tenor), Michael Romer (tenor), David Szigetvari (tenor), Johannes Weiss (tenor), Lisandro Abadie (bass), Geoffrey Buffiere (bass), Il Gusto Barocco – Stuttgarter Barockorchester, Jorg Halubek
♦
«There are many recordings of Monteverdi's Vespers of the Blessed Virgin, but the unique thing about this recording is that it was produced following the performances of a scenic interpretation with the Spanish stage director Calixto Bieito. Another important aspect of this recording is the great number of diminutions in all the instrumental and vocal parts, all of which were improvised».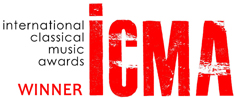 «Successfully conceived as a musical companion to an exhibition of paintings at the Palazzo Ducale in Venice, this CD perfectly reflects the magnificence of the works of Adrian Willaert, a Flemish composer who was in charge of the music at San Marco in the 16th century. The Cappella Marciana does full justice to the extreme complexity of this repertoire, with a Mediterranean touch of melodic beauty».
Recorded in its original performing venue: Santa Barbara's ducal chapel in Mantova, with the Graziadio Antegnati organ from 1565.